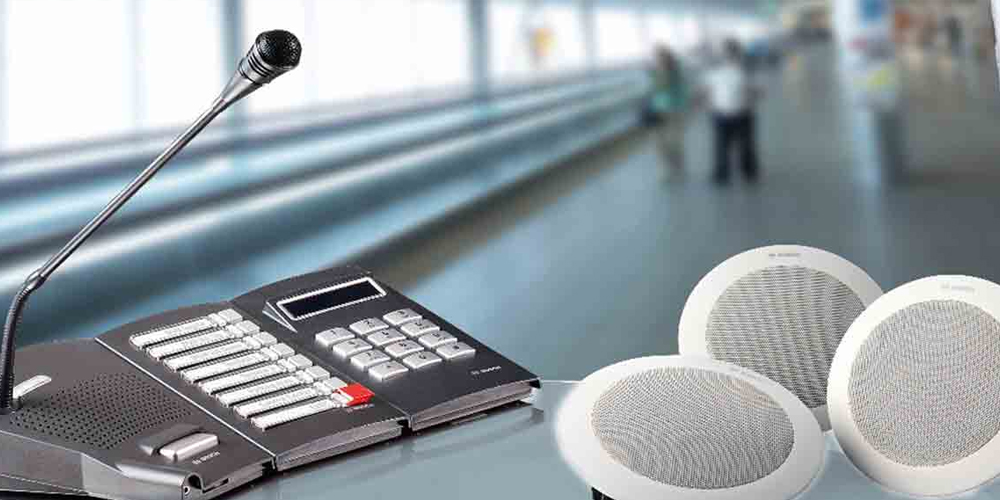 NR Square Enterprises is the contractor and service provider of Public Access Systems in Mumbai, India. We offer wide range of Firefighting, Fire Alarm, Public Address, CCTV, Access Control services with different agencies, Site Survey, Designing of all kinds of Fire Fighting systems, Preparation of BOQ / Tender.
NR Square Enterprises has the expertise in providing service for Public Access Systems.
A public address system / PA system is an Electronic system which comprises of amplifiers, microphones, loudspeakers, and related equipment. The PA system increases the clear loudness of a human voice, musical instrument, or any other music, acoustic sound source or recorded sound. Public address systems are used in any public venue which ensures that the voice of the Announcer or a performer, should be audible over a large area.
Public address systems are majorly used in applications like and live or recorded music venues and events, sports stadiums, public transportation vehicles and facilities. A PA system include multiple amplifiers, multiple microphones or other sound sources, loudspeakers for louder volume or wider distribution, a mixing console to combine and modify multiple sources.