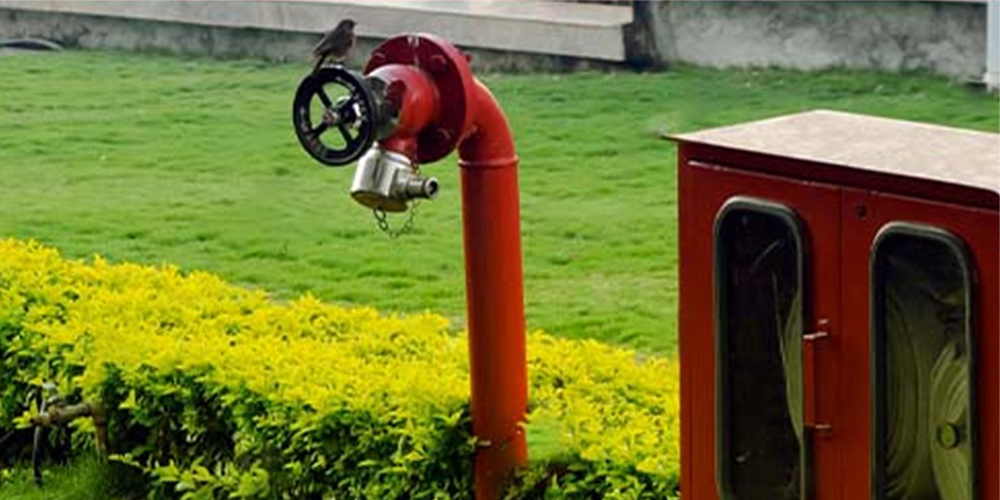 NR Square Enterprises is the contractor and service provider of Fire Hydrant Protection System in Mumbai, India. We offer wide range of Firefighting, Fire Alarm, Public Address, CCTV, Access Control services with different agencies, Site Survey, Designing of all kinds of Fire Fighting systems, Preparation of BOQ / Tender.
NR Square Enterprises has the expertise in providing service for Fire Hydrant Protection System.
Fire Fighting Hydrant Systems are often used in many residential and industrial projects. Fire Fighting Hydrant Systems is very effective ideal for commercial complexes, high-rise buildings, and various plants as well.

Fire Hydrant Protection System is developed to fight fire of high dimensions on all risk levels. It also operates even if a part of the affected structure collapses.

A fire hydrant is a pipe that enable water to flow from a main water with the valve control in order to put out a fire.

Fire Hydrant Systems are very robust and can be used from medium to large sized fires. The entire system of Fire Hydrant requires low maintenance and does not leak the water. Fire Hydrant Systems also have a persistent life.

The other systems like sprinkler, water spray, foam system can be extracted from this system.

Fire hydrants are normally in Red colour and are majorly used in town and communities where they are located strategically to help the fire department. Fire hydrants plays a major role in the firefighting process, as they allow the firefighters for accessing a steady flow of water supply during operation.
Application areas of Fire Hydrant System :
Buildings

Parking Areas

Roadsides

Mines

Industrial Areas