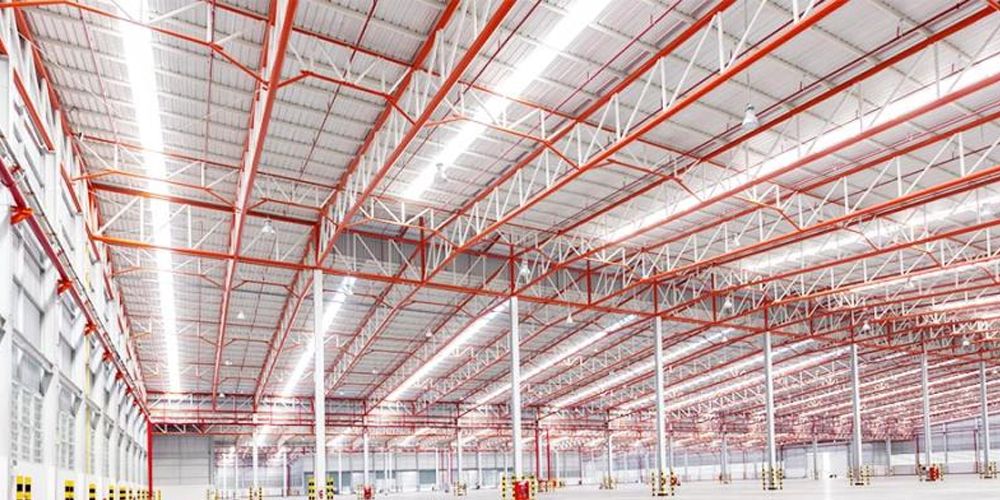 NR Square Enterprises is the contractor and service provider of Fire Hydrant Protection System in Mumbai, India. We offer wide range of Firefighting, Fire Alarm, Public Address, CCTV, Access Control services with different agencies, Site Survey, Designing of all kinds of Fire Fighting systems, Preparation of BOQ / Tender.
NR Square Enterprises has the expertise in providing service for ESFR Sprinklers Systems.
ESFR sprinklers are designed to discharge 2-3 times the quantity of water of conventional sprinkler heads and to vent out larger droplets of water, which in turn have a greater momentum than droplets emitted from conventional heads.

ESFR Sprinklers Systems are generally used to safe-guard warehouses with a wide range of overloaded storages which also includes bin box, solid pile, palletized shelf, or rack storage of materials. The removal of in-rack sprinklers helps warehouses to avoid accidental discharge of water caused due to the crack in the sprinkler or a pipe struck by a piece of material handling equipment or a pallet load.

ESFR Sprinklers Systems from NR SQUARE ENTERPRISES allow you to rearrange storage racks without the costly reconfiguration of in-rack piping when such systems are installed in racks.